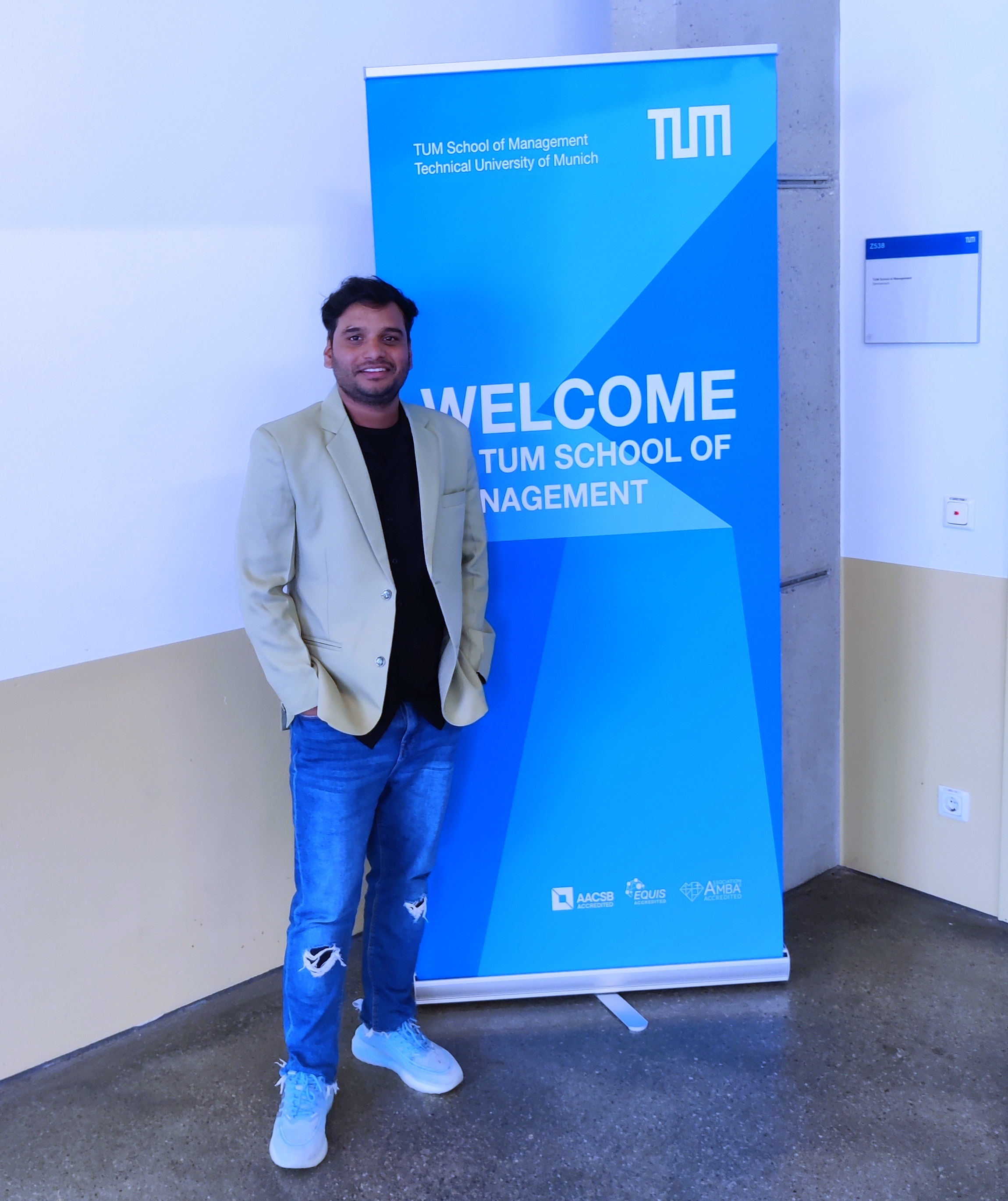 International Summer School 2K23
Let's Bring
Sustainability


Into Real Practice

Sustainable entrepreneurship is a potent approach for addressing significant societal issues through its blend of economic, social, and ecological objectives. The International Summer School held in Munich offers the necessary theoretical and hands-on knowledge to empower you as a catalyst for change. The program aims to Educate, Motivate, and Foster meaningful connections!.
Sustainable Business Model Canvas
We learned about how to work on sustainable business model canvas and developed the basic understanding about sustainability.
Guest Lectures from Sustainable Founders
Great guest lectures were organised from the world's best sustainable ventures that gives us the clear picture about the entrepreneurship
Diverse Group Work
We also worked in a group with different countries candidates and that was so interesting to know about everyones ideas and how they think.
Interaction with Experts
We had an amazing opportunity to meet with distinguished founders and getting so much experience from them to understand the better future.
Visit website
Some Interesting
Facts


About Program

It was proud to know from where we started and how we finished in a great way.
Let's dive deep in sustainable entrepreneurship
Details About
Program
Presentation and Group Work"
Sustainable Idea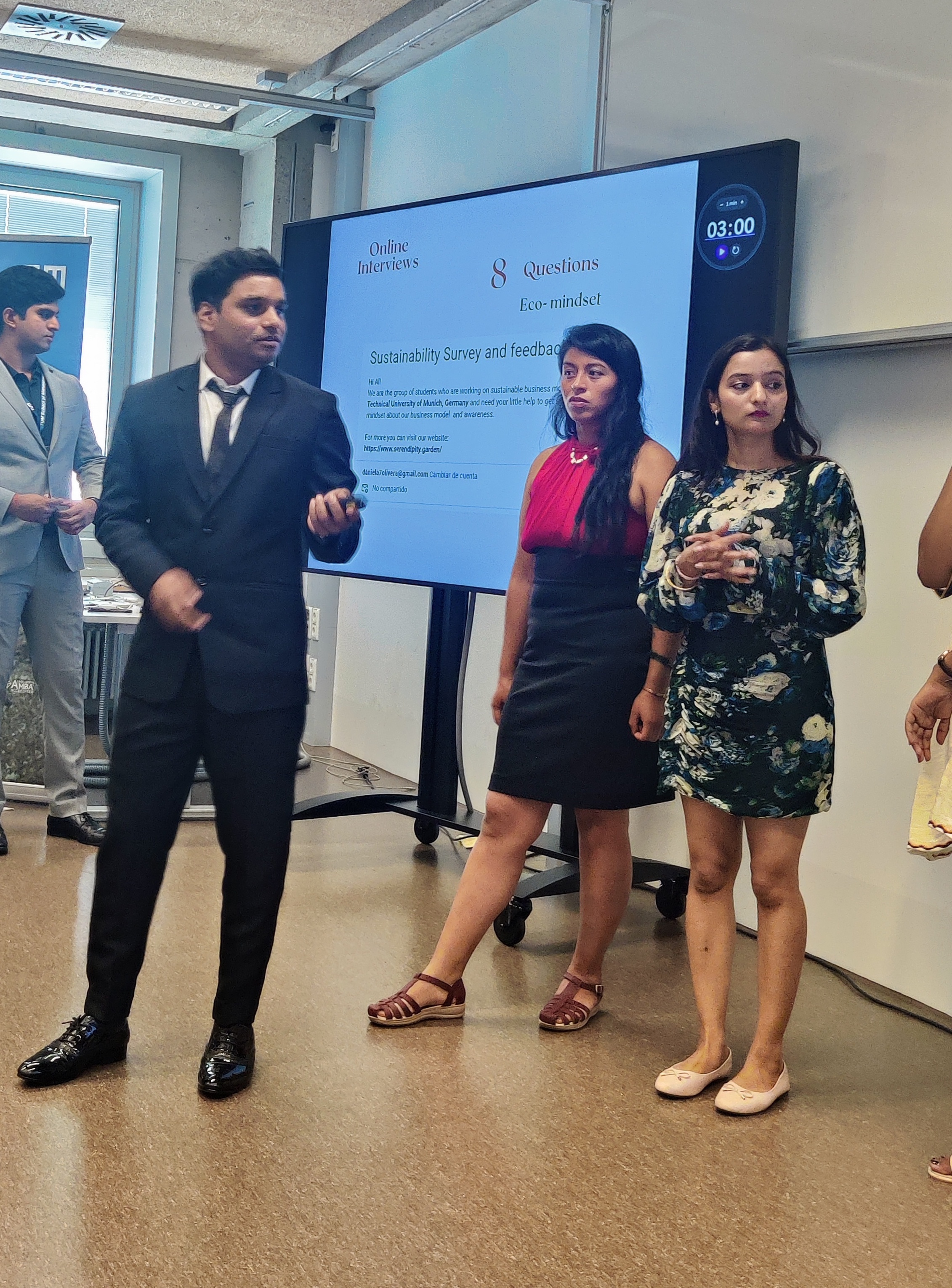 Sustainable Business Model Canvas
At the commencement of the program, Professor Frank Martin Belz introduced us to the concept of the Sustainable Business Model Canvas. Subsequently, in the first week, each participant individually conceptualized a sustainable business idea and presented it. The subsequent week saw us collaborating in groups to develop a comprehensive sustainable business model, exemplified by the case of hemp bag production in Nepal. This structured progression enabled us to assimilate theoretical insights into practical applications, fostering a deeper understanding of sustainable business strategies.
EV Smart Ambulance for Maternity Care
Serendipity - Moral High Fashion
Seminar Paper
Exploring Activities
Fun and Food
Cultural Exchange
With 19 students hailing from 12 distinct countries, the program created a melting pot of perspectives and backgrounds. Through shared activities like hiking, Swimming,delicious meals, and joyful interactions, the summer school became a dynamic platform for the exchange of thoughts, ideas, and laughter. This cultural convergence not only enriched academic discussions but also nurtured personal growth, expanding horizons and cultivating lasting international friendships.
All Participants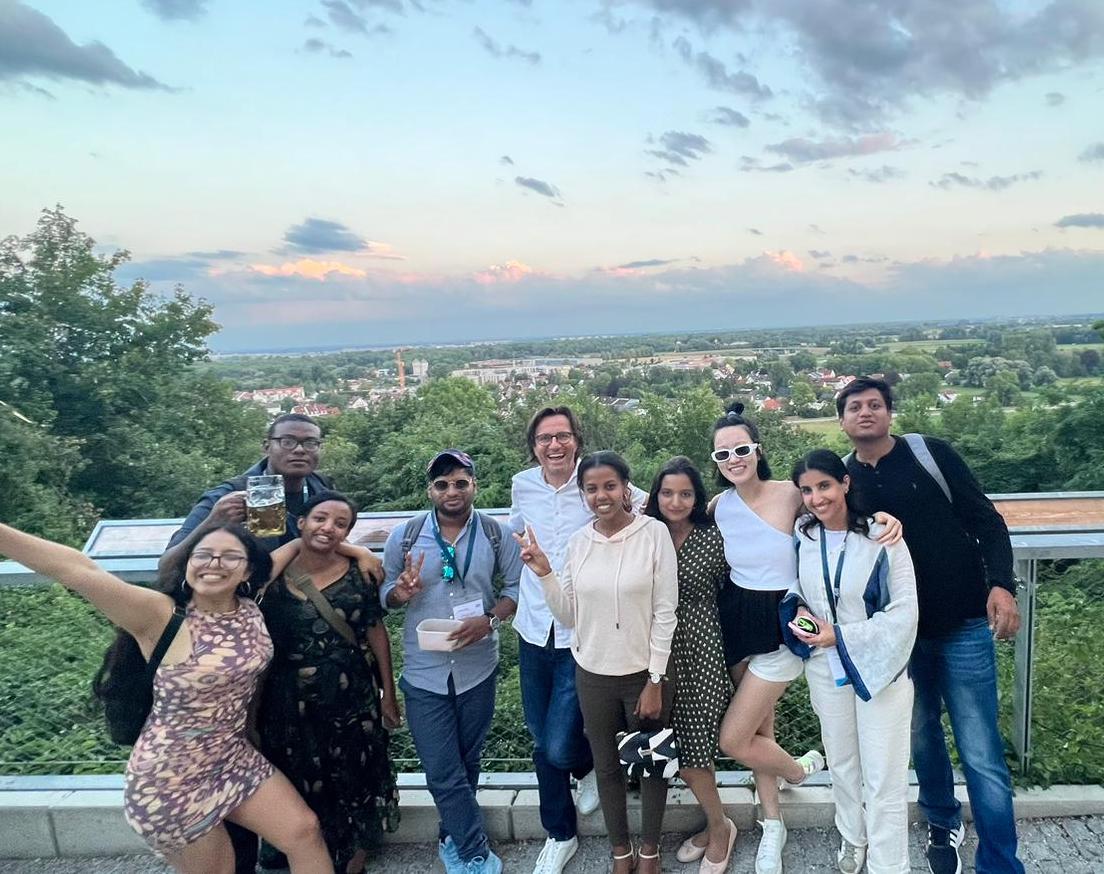 Sustainable Ventures
Entrepreneurship Ideas
Guest Lectures and Interaction
The guest lectures during the International Summer School were enlightening, focusing on storytelling and sustainable ventures These sessions broadened our understanding of the potential for making a meaningful global difference through entrepreneurship. Thsese were listed below.
bcause
beeworm
HopfON
Africa GreenTec
Polarstern Energie
End of The Program
But Memories Never Ends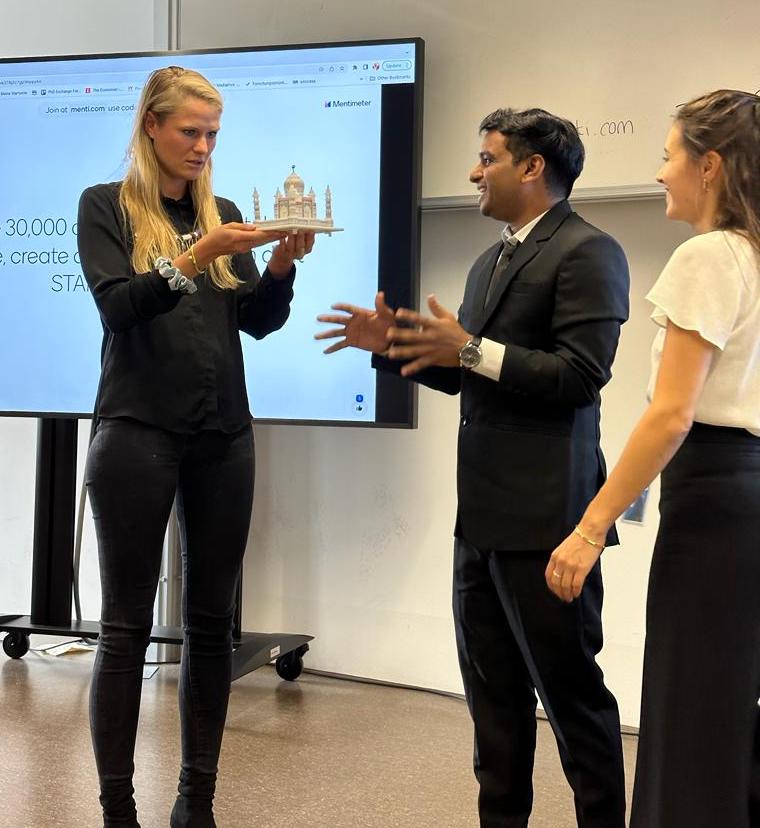 Handing over the Symbol of Love - Tajmahal
As we bid adieu to the enriching summer program, heartfelt acknowledgments are in order. We extend our deepest gratitude to Nele Terveen , the program coordinator, whose warmth fostered a home-away-from-home atmosphere. Special mention goes to Lucia Casalegno and Ekaterina Braun for their meticulous attention to detail, ensuring our comfort and crafting unforgettable moments. Dr. Esther Salvi's teachings on sustainable wine testing broadened our horizons, while Silvia Angel's guidance on storytelling enhanced our skills. Appreciation resonates for the invaluable feedback from jury members Lara Knödler, Katharina Eichinger, Lucia Lara , and others, as well as for Princi Koirala and the collaborative team behind "Moral High Fashion." To fellow participants, you've made this journey profound and joyful. Let's preserve these memories, pledging to support one another's future endeavors.
Carousal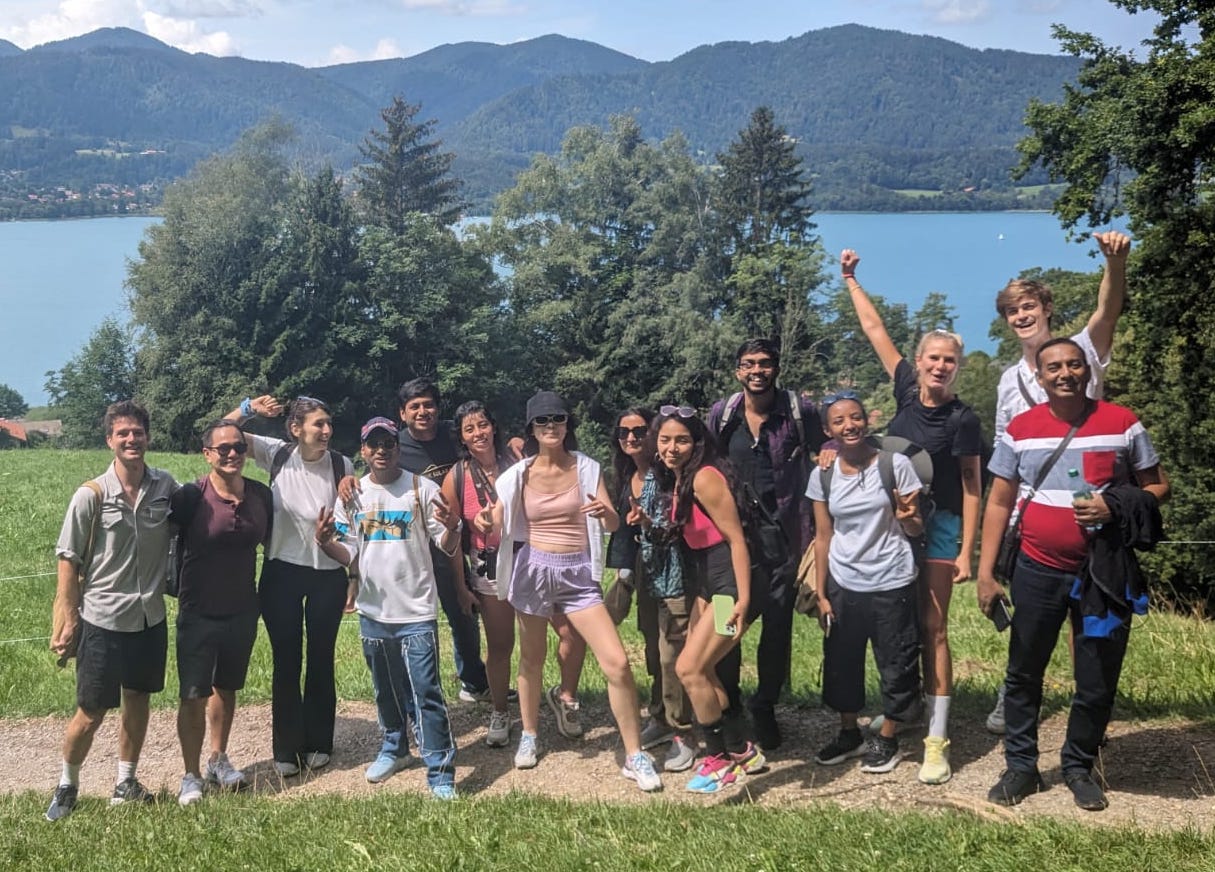 Highlights of The Program
"Journey to Remember: Unveiling the Heart of TUM's International Summer"
Guided by brilliant minds, we unraveled the depths of knowledge, reshaping our understanding of sustainability and entrepreneurship 📚.
Under the TUM sky, we laughed, hiked, and shared dreams, crafting memories that will forever illuminate our lives.✨
Youtube Channel
How i Work
Sustainable
Projects
I worked several projects there individually and in group which is shared below with project report.
Individual Project

E & H Foundation

Very first day , we had to present the sustainable ventures which is working from last 10 years and actively working towards sustainability.

More Details

01.

Individual Project

EV Smart Ambulance for Maternity Care

After some concept clearance about sustainable business model canvas , we presented our own idea which we worked on earlier.

More Details

02.

Final Group Project

Serendipity- Moral High fashion

It was group project that we had to present infront of the jury members. We presented serendipity fashion brand that makes bags using hemp in Nepal.

More Details

03.
Shoutout to all
Thanks to
Esteemed Organisers
I extend my heartfelt gratitude to everyone involved in orchestrating this remarkable summer school. It has been an immense pleasure to be a participant in this enriching experience. Your efforts and dedication have truly been exceptional, and I look forward to the opportunity of reconnecting with all of you in the future.