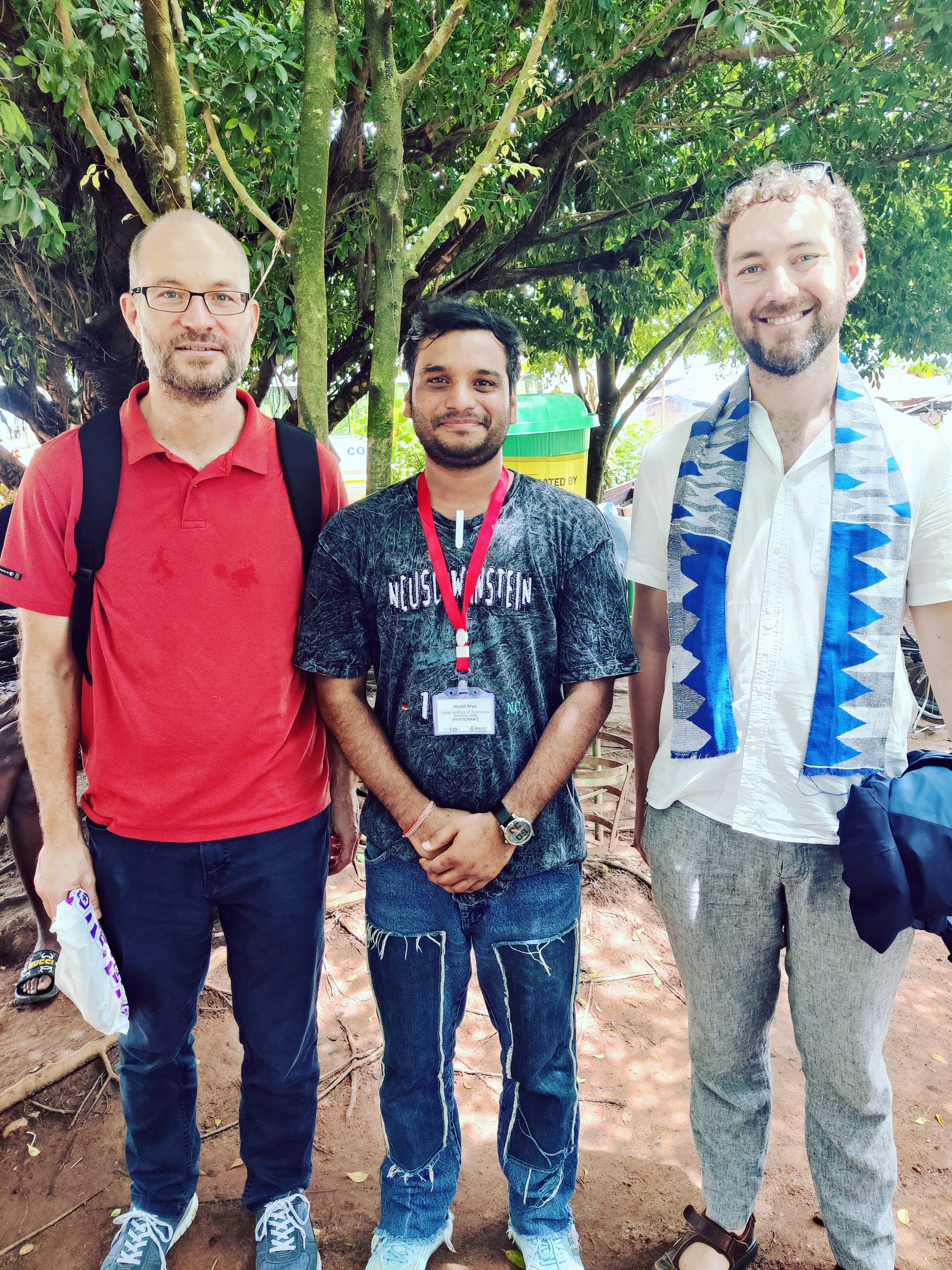 - - - - -

Captured frame with ICFO Group Leader Prof. Morgan Mitchell, Istitute of Photonics Science, Barcelona, and Dr. Allan Johnson , IMDEA Nanoscience
International School On The Frontiers of Light 2K23
Let's Shed
Light on Photonics


and It's Applications

International Schools on the Frontiers of Light are designed to provide talented young researchers and students from around the world with their initial exposure to a specific research field and an experience in a global research setting. These schools offer more than just lectures; they create a vibrant and interactive learning atmosphere that involves activities like group discussions, direct engagement with instructors, student presentations, and poster sessions!!.
Guest Lectures From Renowned Scientists
Great guest lectures were organised from the world's best photonics researchers that gives us the clear picture about the applications.
Short Talks For Young Researchers
It Is a great opportunity to share and present a initial research idea infront of international audience which can give a great path of your future research.
Poster Presentations
Showcase your research ability through poster presentation not only give you clear idea about topic but also exchange the idea that can makes your research great.
Interaction with Experts
We had the incredible chance to interact with renowned scientists and researchers, gaining valuable experience and insights for future research endeavors.
Visit website
Some Interesting
Facts


About Program

It was proud to know from where we started and how we finished in a great way.
Let's dive deep in Lights and Photonics
Details About
Program
Guest Lectures
Research and Innovation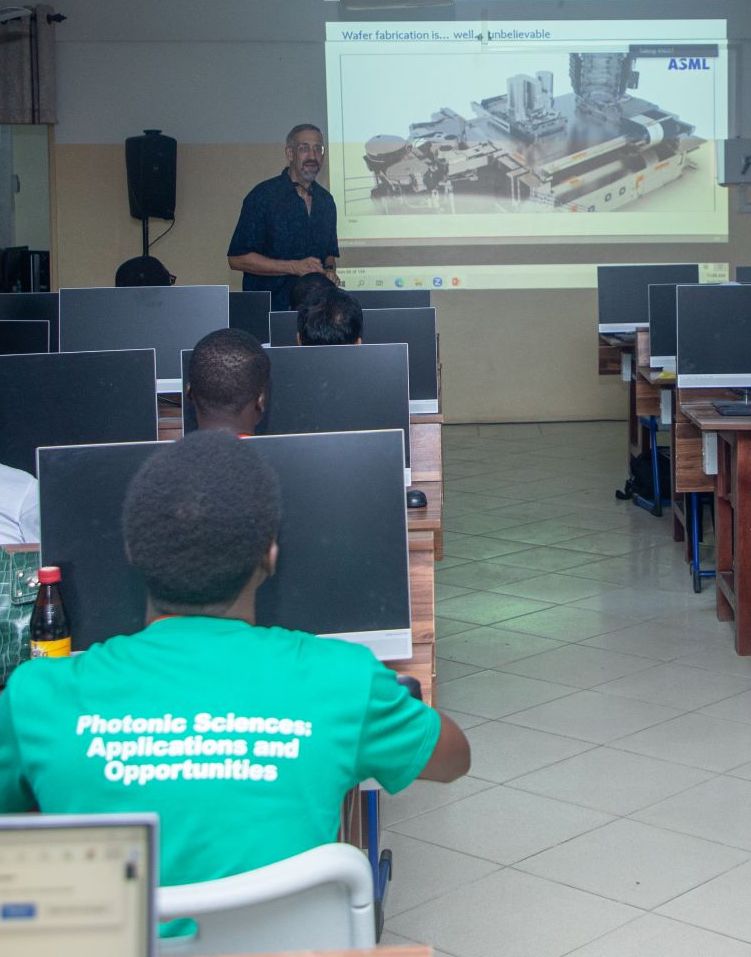 Future Direction on Photonics
Renowned and experienced scientists, deeply engaged in photonics research with a wide array of practical applications, generously delivered guest lectures. These enlightening presentations provided aspiring young researchers, like myself, with a splendid learning opportunity, enriching our knowledge and nurturing our future prospects. The topics covered included Optical dimensional metrology, Decarbonization technologies: Carbon capture and Utilization,Atomic quantum sensors in searches for dark matter and new physics,Ultrafast Lasers and Their Applications to (Quantum) Materials and a myriad workshop and opportunities of other fascinating topics in photonics and light.
About More
Students Talk
Showcase Your Research
Present Research Infront of Renowned Scientists
I had the fantastic opportunity to deliver a brief presentation, which turned out to be an incredibly enriching learning experience. During my talk, I introduced the captivating idea of electroaerodynamics propulsion and its potential application in creating an intelligent solar panel cleaning system. The concept revolved around using laser-guided ionic wind to generate ions for efficiently cleaning solar panel surfaces. The feedback and appreciation I received from the audience were absolutely remarkable, making it an immensely rewarding learning journey.
My Short Talk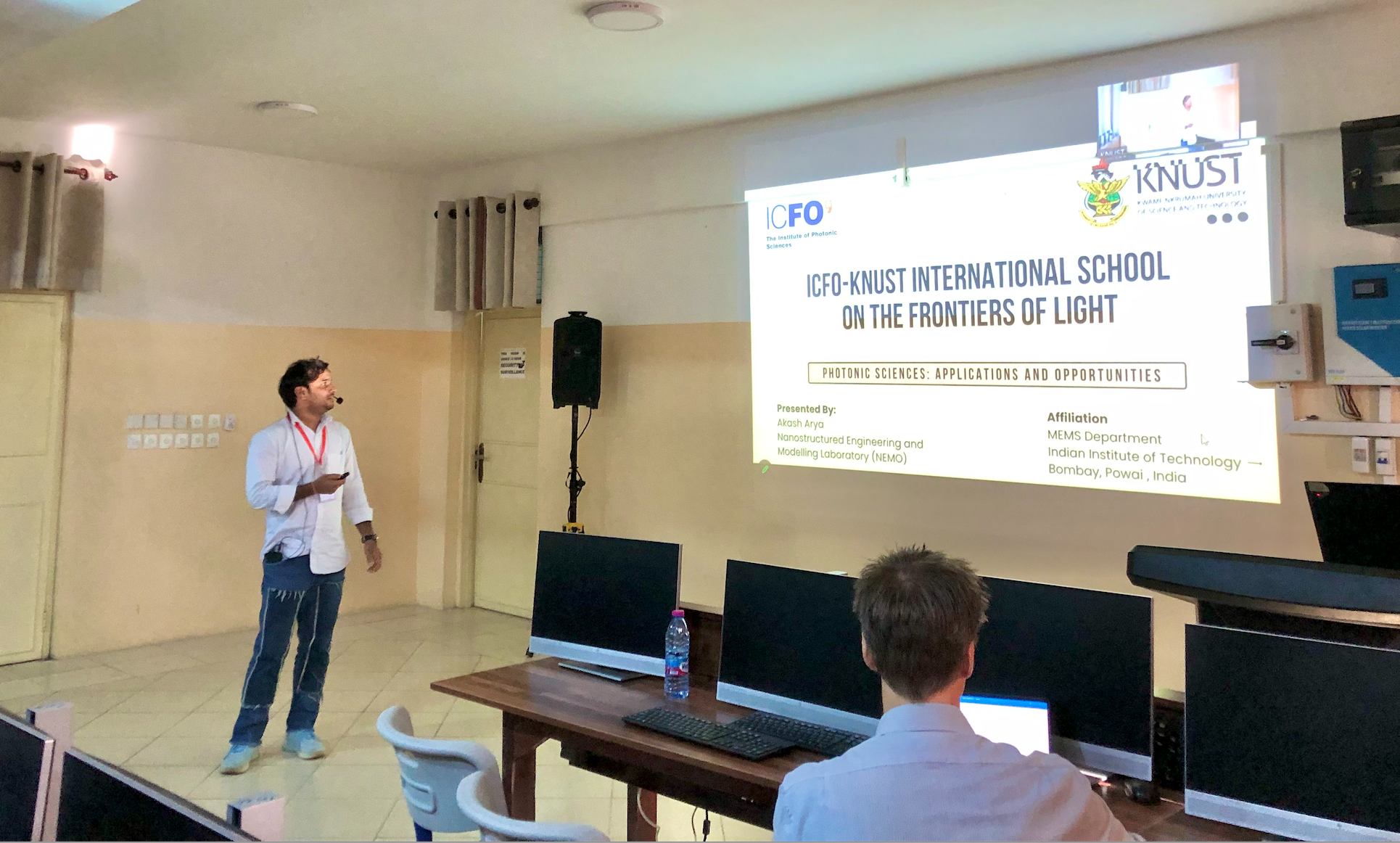 Cultural Exchange
Fun trip and Excursion
Visiting Places
This program provides us with a wonderfully immersive and multifaceted environment where we not only have the opportunity to delve into everyone's culture, languages, and perspectives but also explore various facets of local life. Our journey included a visit to a weaving center, where we gained insights into the profound impact, historical significance, and the intrinsic value of cloth weaving. Additionally, we delighted in a visit to a Coco farm, where we savored delicious Coco chocolates and admired exquisite products. Finally, we embarked on a mesmerizing trip to a museum that revealed the captivating history of Asante kings, their families, intricate rituals, and the rich tapestry of their heritage. This experience truly bestowed upon me invaluable knowledge and a deeper understanding of their culture.
End of The Program
But Memories Never Ends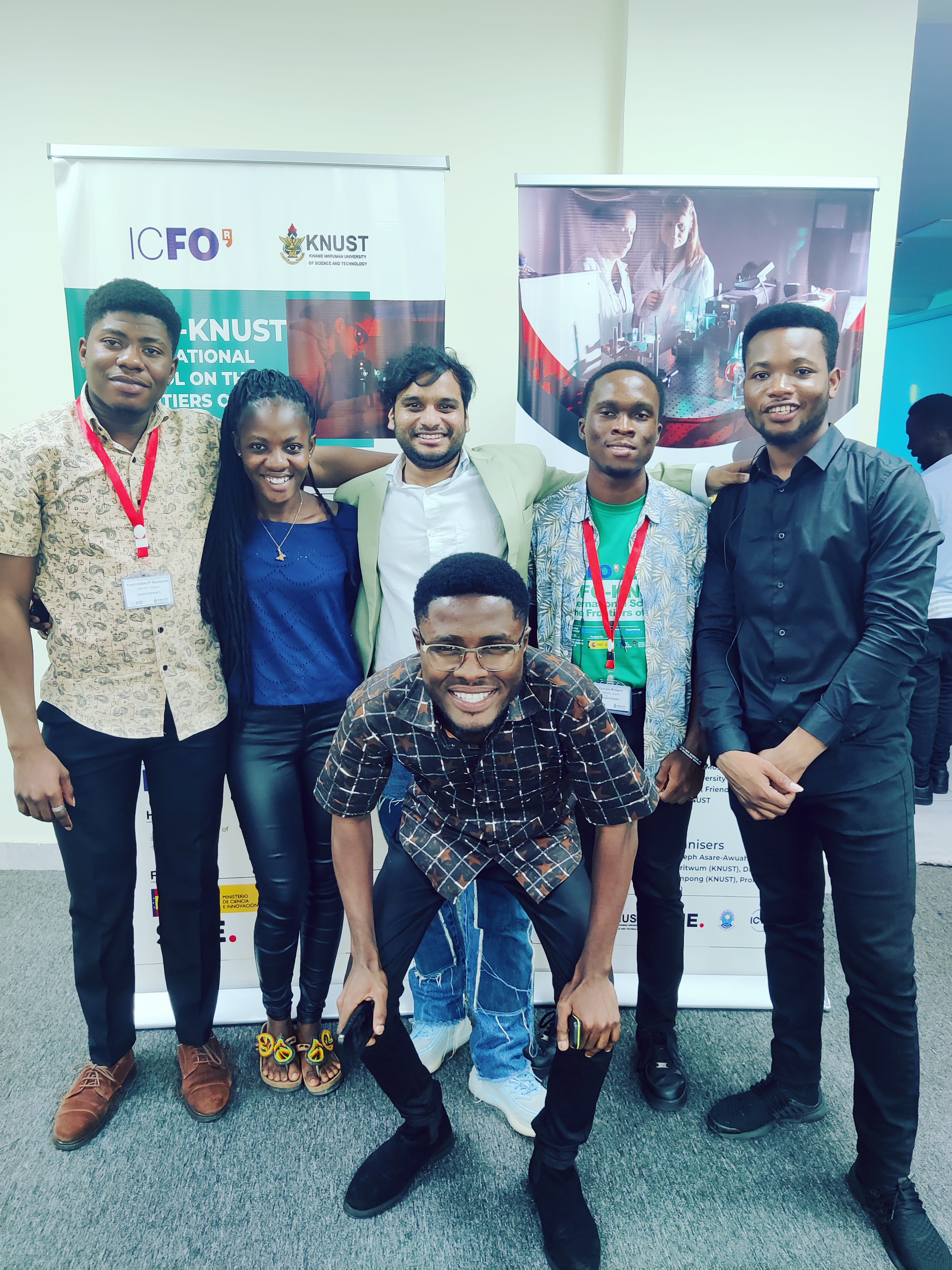 We came as Strangers , We became Friends:)
As the adage goes, all good things come to an end. On our final day, we enjoyed a delightful evening with delicious food and lively music. We danced, took pictures, and created unforgettable moments. I had the honor of expressing gratitude on behalf of the international student community, with a special thanks to Dr. Akyana Britwum, Dr. Henry Martin, and Dr. Michael Kweku Edem Donkor for their unwavering support.
I also want to thank notable professors and researchers like Dr. Peter de Groot,Vice President of SPIE, who encouraged us to aim high in our future research endeavors. Professors Morgan Mitchell, Turgut Durduran, and Emmanuel Baffu Amuah, as well as Dr. Allan Johnson, Dr. Prince Bawuah, Dr. Bárbara Burlini Polesso, and Dr. Viktoria Golovanova for their valuable feedback and inspiration in the field of photonics.
To my fellow participants, your presence made this journey profound and joyful. Let's treasure these memories and pledge to support each other in our future endeavors.
Carousal
Highlights of The Program
"Journey to Remember: Unveiling the Heart of ICFO KNUST International Photonics School"
Guided by brilliant minds, we unraveled the depths of knowledge, reshaping our understanding of Photonics and Light 📚.
Beneath the KNUST sky, we experienced moments of laughter, learning, and knowledge sharing, creating memories that will forever brighten our lives.✨
Youtube Channel
Glimpse of lectures
Some Informative
Guest Lectures
We attended so many lectures by renowned speakers and scientists , some of the lectures details are given below!!.
ICFO

Dr. Morgan Mitchell (ICREA & ICFO)

"Atomic quantum sensors in searches for dark matter and new physics".

More Details

01.

IMDEA

Dr. Allan Johnson (IMDEA Nanoscience)

"Ultrafast Lasers and Their Applications to (Quantum) Materials".

More Details

02.

Galway University

Dr. Martin Leahy (University of Galway)

"Solving Biomedical Problems with Light and Photonics Research".

More Details

03.
Shoutout to all
Thanks to
Esteemed Organisers
I extend my heartfelt gratitude to everyone involved in orchestrating this remarkable photonics school. It has been an immense pleasure to be a participant in this enriching experience. Your efforts and dedication have truly been exceptional, and I look forward to the opportunity of reconnecting with all of you in the future.